0860
-
Coastal Research Symposium
7007066
Marine Extension and Georgia Sea Grant State Office
Join us for our Annual Coastal Research Symposium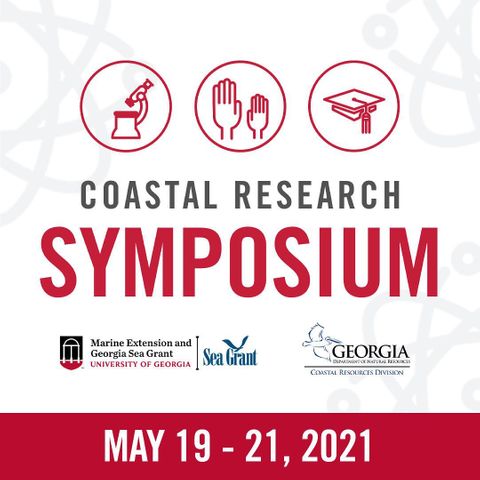 The goal of the symposium is to facilitate interactions between the academic community and coastal managers while providing professional development and networking opportunities for all participants. Scientists, students and coastal partners from across the state will share the latest cutting-edge research being conducted on Georgia's coastal and marine environments.
Format: Virtual; Zoom meeting and webinar links will be shared with registered participants.
Dates:
May 19 (1:00pm - 4:00pm)
May 20 (1:00pm - 4:00pm)
May 21 (9:00am - Noon)
Course Outline
Hour 1: Introductions and Lightning Round Presentations
Hour 2: Research Reports Panel
Hour 3: JEDI Panel
Registration open: April 15
Registration close: May 10
Registration fee*: $20 General Registration; $10 Student Registration
*If the conference registration fee presents a financial hardship that prohibits attendance, please contact (Bonnie Klostermann at bkloster@uga.edu or 706-542-1030) to request a fee waiver.
Required fields are indicated by .