0837
-
State Botanical Garden Plant Sale Timed Access
6878933
State Botanical Garden of Georgia
The State Botanical Garden is now offering timed access reservations for our in-person plant sale on Saturday, April 10, 2021.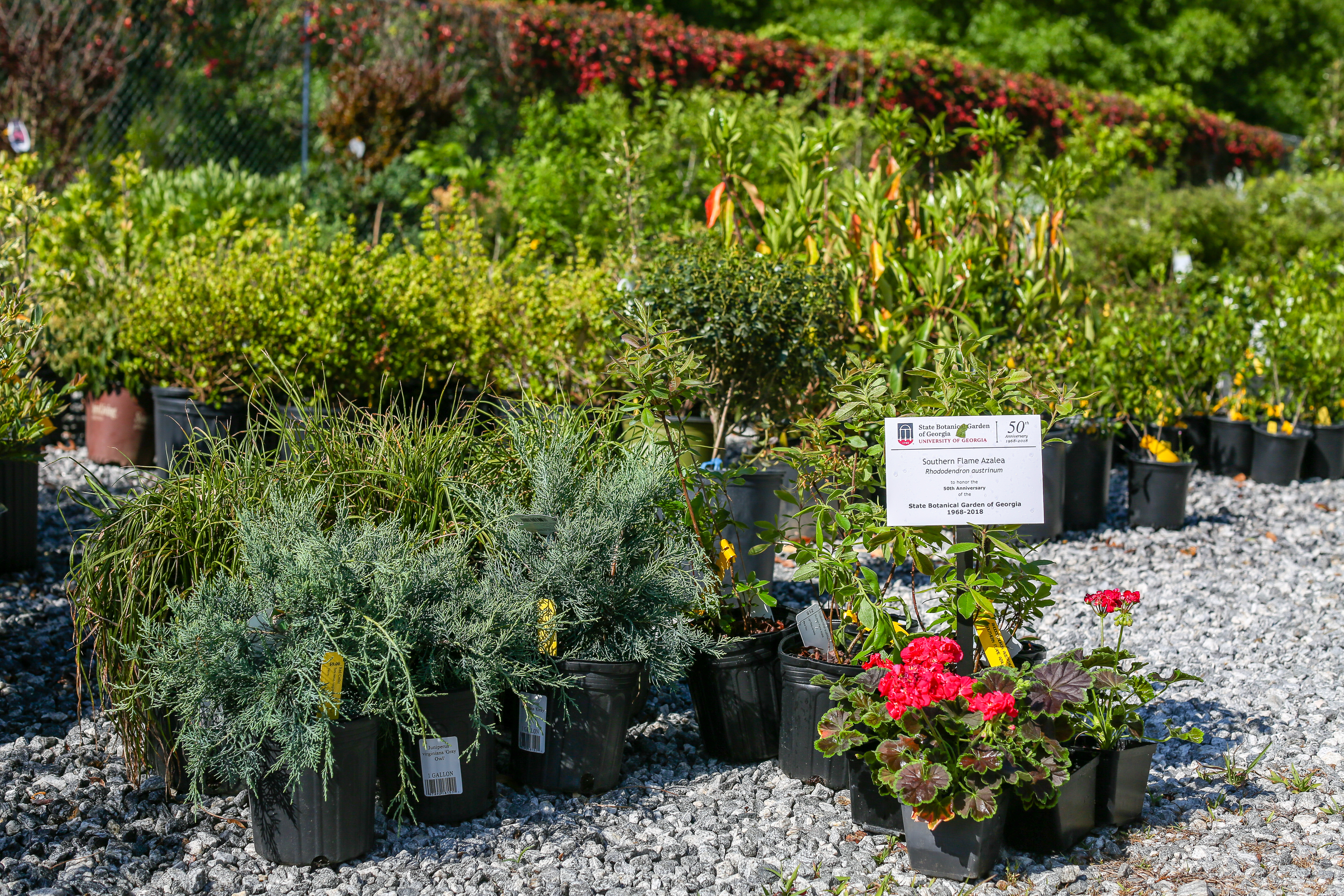 Times are for 1 hour shopping increments. Reservations must be made for each person in your party that wishes to enter the store area. A total of 50 people will be accepted per shopping increment.
If you wish to register a single person for your shopping increment, please choose single registration. If you will have multiple people shopping with you, you must choose reserve multiple seats.
Things to know about your visit:
Not feeling well? Shop our online plant store.
Prior to your visit, we ask that you do a COVID-19 self-check via UGA Dawgcheck.
Please remember to maintain a minimum 6-foot distance between your group and other shoppers.
You are required to wear a face covering while shopping our Plant Sale and when visiting all Garden facilities/buildings where 6-feet social distancing may not always be possible.
Stay hydrated! Our water fountains will be covered so if you plan to visit other areas of the garden before or after shopping, please be sure to bring your own water bottle.
Each time slot is for 1 hour. We ask that you respect your allotted time so that staff and volunteers can disinfect the wagons and surfaces before the next group begins their shopping opportunity.
Visitors are required to abide by all Garden policies and instructions, both posted and as may be given on-site by Garden staff and volunteers.
The University of Georgia is a tobacco-free campus. Tobacco use is prohibited in all Garden areas, including outdoor areas. More information is available at http://uga.edu/tobacco-free/.
Shopping increments are limited to 50 people. Reservation increments are visible on the right of this page (or below for mobile devices).
All visitors will be expected to follow social distancing guidelines.
Required fields are indicated by .