0622
-
Youth Ocean Conservation Summit (YOCS)
6235256
Marine Extension and Georgia Sea Grant - Marine Education Center and Aquarium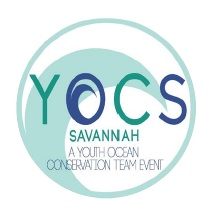 The Youth Ocean Conservation Summit has FILLED with 50 participants. We are currently generating a limited wait-list so that in the event we have cancellations, the registration system will automatically notify wait-listed registrants in the order they registered.
The Youth Ocean Conservation Summit empowers middle and high school students across the country with the knowledge, skills and resources necessary to successfully implement ocean conservation projects in their local communities.
Marine Extension and Georgia Sea Grant will host the Youth Ocean Conservation Summit (YOCS) for students in grades 6-12 as a virtual event over two days. The Summit will run Saturday, Mar. 20 from 10:00 am – 3:00 pm and Sunday, Mar. 21 from 1:00 pm - 3:30 pm.
This event will allow student participants to:
Learn about ocean conservation topics.
Find out about citizen science efforts that help keep our oceans healthy.
Develop community project plans concerning ocean conservation.
Attend skill-building workshops on scientific communication, fisheries, and marine megafauna.
Connect and network with other interested students and professionals.
The summit is limited to 50 students on a first-come, first-serve basis. Please register by clicking the link to the right.
Questions? Email fish@uga.edu
Required fields are indicated by .