0019
-
State Botanical Garden Children's Garden Timed Access
1044557
State Botanical Garden of Georgia Educational Programs
The Alice H. Richards Children's Garden is open for timed reservation access. Available reservation times are listed to the right. Please select reserve multiple seats when you register. If you do a single registration, you will only be allowed a single person entry during your time slot.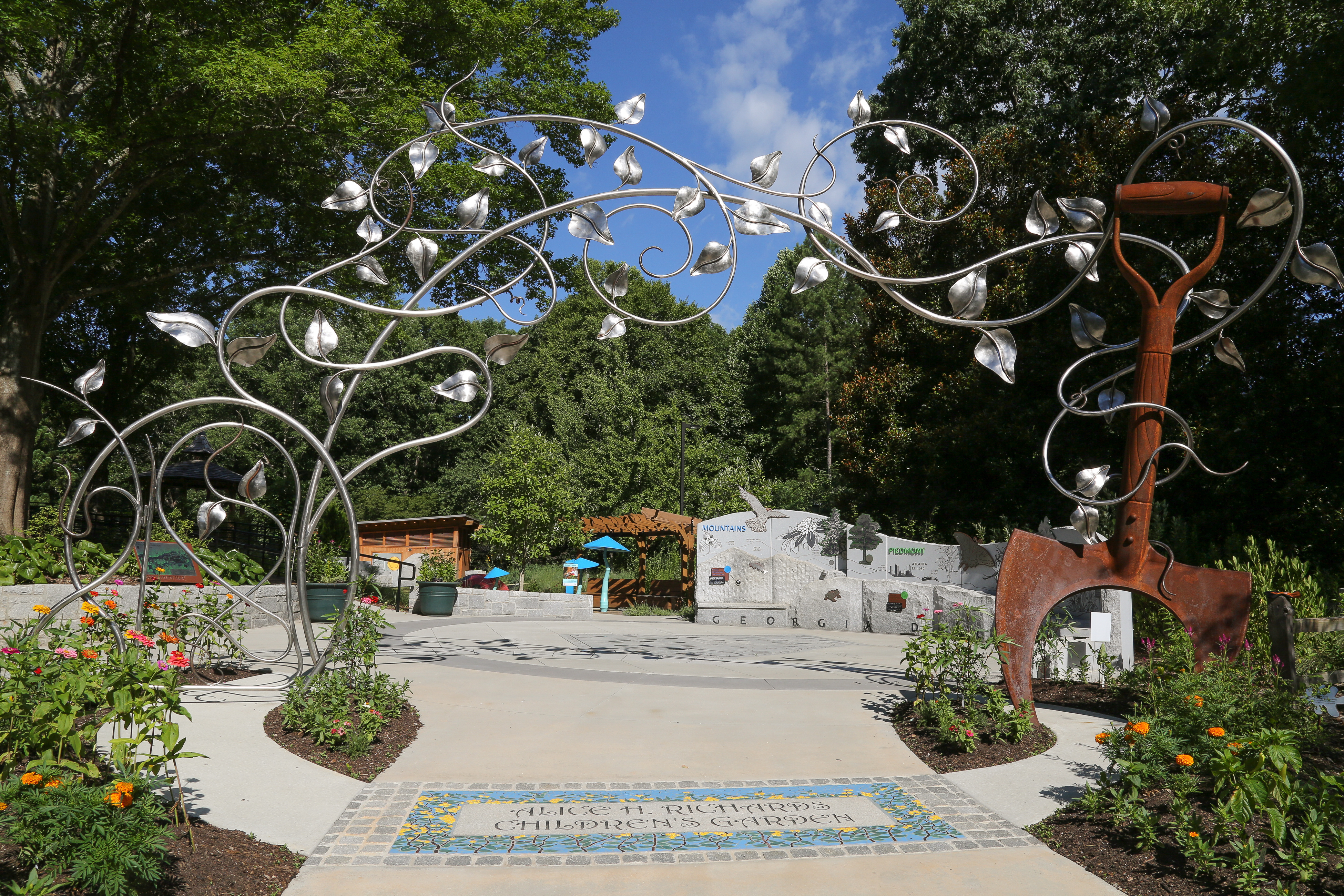 Notes
Not feeling well? Then we will see you when you are better. Prior to your visit, we ask that you do a COVID-19 self-check following guidelines from the CDC. Here is the link for you to review.

The Children's Garden will be open Wednesday, Friday, Saturday, and Sunday. Time slots are available from 9:30 - 11:00 a.m. Wednesday and Friday, and 9:30 - 11:00 a.m. and 1:30 - 3:00 p.m. on Saturday and Sunday. Please check your receipt for your reserved time slot.

Each time slot is for 1.5 hours. We ask that you respect your allotted time so that staff and volunteers can disinfect the space before the next group begins their exploration.

In case of inclement weather, the scheduled time slot will be cancelled and visitors will need to sign up for a different time slot. We apologize in advance for any inconvenience this may cause.

Out of an abundance of caution for the health and safety of our visitors, some features of the Children's Garden will not be available for use at this time. Forest Play will remain closed until further notice.

Play and explore at your own risk. Adult supervision is required in the Children's Garden.

The Visitor Center and Gift Shop will be open regular hours.

We highly recommend you and your party wear a face covering. Appropriate face coverings are required in all Garden facilities/buildings where six feet social distancing may not always be possible.

Please remember to maintain a minimum 6-foot distance between your group and other visitors.

Wash your hands regularly.

Stay hydrated! Our water fountains will be covered so please be sure to bring your own water bottle.

Visitors are required to abide by all Garden policies and instructions, both posted and as may be given on-site by Garden staff and volunteers.

The University of Georgia is a tobacco-free campus. Tobacco use is prohibited in all Garden areas, including outdoor areas. More information is available at http://uga.edu/tobacco-free/.

In accordance with Georgia law (O.C.G.A.§51-16-3), any person entering the premises waives all civil liability against this premise's owner and operator for any injuries caused by the inherent risk associated with contracting COVID-19 at public gatherings, except for gross negligence, willful and wanton misconduct, reckless infliction of harm, or intentional infliction of harm, by the individual or entity of the premises
Required fields are indicated by .